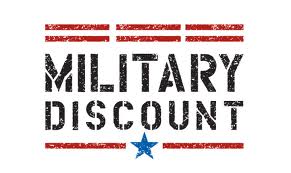 Merchants always want to explore new areas of advertising and promotion.  Often a military discount may be offered to those on active military duty.  Additionally, once a relationship is opened with a customer, there are times when the customer asks to adjust or terminate a contract or exercise some rights under the Servicemembers Civil Relief Act.
The need arises for military verification. How do you verify the customer's claim that he is on active duty?   You can request paperwork which might be cumbersome (like the Military Leave and Earnings form ("LES"), deployment orders, DD Form 214, or military ID), but you might have trouble reading the documents or determining if they are legitimate.
There is an easier way.  Inquiries can be submitted at the website for the Servicemembers Civil Relief Act Centralized Verification Service ("SCRACVS") at  www.ServicemembersCivilReliefAct.com.    If your inquiries exceed 750/month, you may qualify for batch services which is a seamless, fully-automated, secure module that integrates into your own data base.  Our service is very secure, accurate in that it accesses the DMDC data base, and the programmers at SCRACVS work closely with the company's programmers to maximize every opportunity to automate, secure, double-check, and integrate the data into the company's data base.  On a day-to-day basis, there is little human interaction with SCRACVS.   The verification of active military service can occur in the company's online application process, or be processed in batches.
The possibilities of increases in your business are limitless.  Not only does offering a discount recognize the important contribution and needs of servicemembers, but it reflects well upon the reputation of the company.  Advantages offered may include discounted pricing, special sales terms, special seating at events, advance notification of promotional offers, priority servicing, timed discounts, withdrawal from contracts (pursuant to rights under the Servicemembers Civil Relief Act), reduction in interest rates, and delay of adverse action.