The Department of Justice is gearing up to crack down on violators of the Servicemembers Civil Relief Act and to enforce SCRA requirements. This includes moneylenders, banks, financial institutions, servicers, landlords/housing corporations,  storage facility operators and more.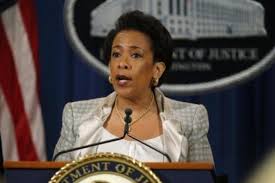 The SCRA was enacted to help protect active-duty military personnel from legal actions taken against them while they are deployed and unable to effectively respond. The act prohibits many actions against deployed military personnel, including evictions, foreclosures, repossessions and placing liens on property, unless a court order is secured before proceeding.
The DOJ has launched the Servicemembers Civil Relief Act Enforcement Support Pilot Program to help servicemembers fight actions like this once they return home.
The DOJ will fund assistant U.S. attorneys and trial lawyers to help military personnel lodge complaints against offending entities. They'll also help defend them in cases creditors have already brought to court.
The pilot program will run through fiscal 2018, and rollout will begin in areas with heavier military presences. Washington and North Carolina will be first.
Follow SCRA Regs Carefully
If you have regular financial dealings with military members, you'll want to step up your SCRA adherence.
The DOJ has targeted financial institutions especially for violations. If a bank, mortgage company or credit union places a lien or begins foreclosure proceedings against an active-duty military member who is in arrears on his or her mortgage, that financial institution is risking invoking the wrath of the DOJ.
Likewise, if these lenders hold the notes on other types of loans such as those for vehicles, college tuition or even personal loans, they are subject to fines and making restitution for violations. The government also prohibits moneylenders from charging servicemembers more than 6 percent interest on loans.
Excessive interest on student loans in particular has prompted the DOJ to file lawsuits on behalf of many servicemembers. The DOJ targeted other lending institutions for improperly repossessing servicemembers' vehicles. Other lenders have paid fines for evicting servicemembers who fall behind on their mortgages while deployed.
The High Cost of Violating the SCRA
In the end, the courts and the DOJ have the last word. This can cost lenders, banks and other businesses thousands, if not millions of dollars.
If you do business with servicemembers, you must find out their active-duty status before filing a claim against them. Timing can play a big part in the outcome. Complex rules govern the process, involving when the servicemember went on active duty relative to signing a contract, taking out a loan, etc. If the borrower is a reservist, this complicates matters further .
Some companies depend on the DMDC to verify whether their clients are on active duty. But that resource has its limitations compared to the more expansive SCRACVS.
Trust SCRACVS Results
The better way to be sure you are receiving accurate military status verification is by using a private resource like the Servicemembers Civil Relief Act Centralized Verification Service (SCRAcvs).
We provide accurate military status results, usually by the end of the day. We can do this even if you do not know the borrower's Social Security number.
If you don't supply a Social Security number, your certificate will have a bolded disclaimer saying results aren't guaranteed. For this reason, courts of law may reject DMDC verifications. This means you may have to start from square one all over again.
On the other hand, the SCRACVS actually works to find and supply the SSN to avoid all the problems.  The SCRACVS can supply you with a notarized military status affidavit – the DMDC cannot. The SCRACVS has operators standing by — human beings to help you either by chat or phone.
For fast, factual results, depend on SCRACVS. Lenders, servicers and their attorneys already do.