When someone is searching to verify military duty and doesn't know the person's Social Security number, SCRACVS can sometimes find it if they have the person's address. Sometimes towing companies, repossession services, insurance companies and law firms use a vehicle identification number or license plate number to determine address.
SCRACVS has found that VIN and tag numbers are not always helpful in finding addresses.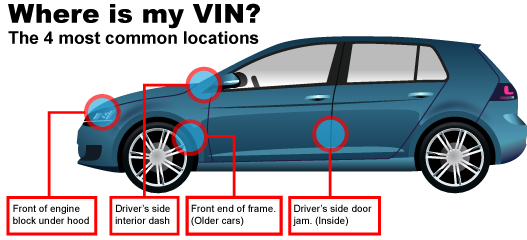 That is because the national data bases of VIN and tag numbers that show names and addresses depends upon information supplied by the individual states. Only about half of states share information. If the VIN was registered in a state that does not share its information, a search on national databases will come up empty. Law enforcement has access to a more comprehensive database that may contain VIN and tag numbers and other information not available to others.
AL
AR
CO
DC
DE
FL
GA
IA (No Tag numbers)
ID
IL
IN
KY
LA (No Tag numbers)
MA
MD
ME
ME
MI
MN
MO
MS
MT
NC
ND
NE
OH
PR
RI
SC
SD
TN
TX
VT
WI
WV
WY