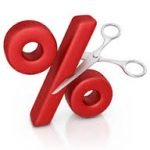 The SCRA interest rate is 6%, but knowing when it applies is important. As a banker or lender, you must be especially careful when calculating interest rates on loans to servicemembers.
The Servicemembers Civil Relief Act protects servicemembers from some actions taken in their absence when deployed, including eviction, foreclosure, repossession and more. This federal law also says lenders cannot charge servicemembers more than 6 percent interest while they are on active duty.
This law applies to any type of loan the servicemember has entered into. This includes mortgages, car loans, business loans, personal loans and student loans.
What makes the interest rate cap section of the SCRA different from other benefits servicemembers receive, such as protection from default judgments, is that the law says that a servicemember must request the interest rate reduction. No such requests are necessary for other protections. Notwithstanding the wording of the law, however, many lenders proactively review or "scrub" their client lists to identify active servicemembers to offer to reduce interest rates.  Indeed, some consent agreements among lenders and the government have built in that requirement.
When Do SCRA Interest Rates Kick In?
The confusion often starts when servicemember makes this request, often retroactively. They may make the request either when they return from deployment or when they learn that this benefit is available to them. Many varieties of online forms are available for servicemembers to use to make this request. Servicemembers need not use one particular form; however, they must state their request for reduction and provide a copy of their orders to report for active duty. Lenders should remain very flexible in the proofs required.
So with a retroactive request, you often must go back and recalculate the debt payments and refund the requester's money. The Department of Justice points out that the interest over 6 percent must be forgiven and not deferred. But at what point do you start the recalculation? Some people believe it's on the date the servicemember receives their orders. Others think it's the date they report to active duty.
In the case where a civilian joins the military, you use the date of induction (except in the event of a reservist's call-up to active duty in which event the date you should use is the date of the call-up orders and not the date the reservist reports for duty). A debt incurred during or after active duty is not generally covered by the SCRA.
And what about fees and escrow? Must you recalculate and refund these as well?
When does the SCRA Interest Rate Protection End?
The servicemember's SCRA Interest Rate Protection ends at the time they leave active duty (the "Active Duty Termination Date") with one exception.  Interest on mortgage interest may continue AFTER termination date.  That extra period of protection, at the time this article is written, is one year, but it is subject to change.  Look at the very Bottom Footnote on this statute.  The 36% limit under the Military Lending Act is for the life of the loan and the limit does not terminate.
The SCRA Offers Little Guidance on Interest Rates
The truth is, the SCRA does not spell out any specifics involving interest rate caps. If you think you can't be sued because the law is ambiguous, you're wrong. Ignorance of the law is no excuse, even, as in this case, when the law is unclear, or unwritten altogether.
Further, even though the SCRA specifies that servicemembers must request the rate cap in order to get it, banks and lenders cannot use this as a defense if they have not been informed of the change and have erroneously charged a higher interest rate.
After a $12 million settlement with the DOJ for violations relating to foreclosure, repossession and interest rate reductions, Capital One announced its intention to automatically apply the 6 percent interest rate to any loan a client has after they have requested a reduction for one. So if a servicemember requests the rate cap for their car loan and they also have a credit card with Capital One, the bank is required to automatically adjust the rate for that card as well.
Several states, such as Florida, have passed laws that offer additional protections to servicemembers.
Make a Proactive Plan
Your best line of defense as a banker or lender is to establish a team to proactively address situations such as these, as well as the military status of all clients. In fact, it may be a good idea assign some employees full-time to this task. Regulatory compliance will eliminate headaches, extra costs, and, possibly public relations problems later.
Because even when you have definitively determined the nonmilitary status of a borrower, this is not the end of it. A civilian client could join the military at any time and become eligible for these protections.
A dedicated team of employees that continually reviews military statuses of clients can be a helpful element in the defense against charges you may face from the DOJ or individuals in civil suits. A bank that sets up programs such as mechanisms for notifying clients of their rights, a page on their website explaining servicemembers' rights and how they can exercise them, and an 800 number for borrowers to call with questions has a stronger defense in a court case than an establishment that merely throws up its hands and says it didn't know.
Demonstrating you have policies and procedures in place to help ensure servicemembers' rights are protected and granted goes a long way toward fulfilling your responsibility under the SCRA.
SCRACVS Can Help
For help with military status verifications, rely on the Servicemembers Civil Relief Act Centralized Verification Service. We offer special bulk discounts for bankers and have tools to automate batch entry. And we can get status verifications for you usually within 24 hours, saving you time and money. Trust the SCRACVS for all of your military status verification needs.