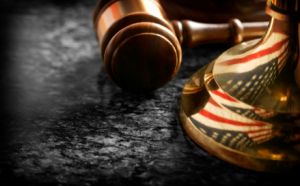 Many lenders are concerned about SCRA foreclosures, and rightly so. A mistake in this realm could cost hundreds of thousands of dollars in fines and restitution.
When does the SCRA allow foreclosure and when does it not?
An excellent law article addresses common misconceptions about the Servicemembers Civil Relief Act and the reporting of the DMDC.
The SCRA does not prohibit foreclosures against servicemembers on active military duty. It limits foreclosures to only those obligations undertaken before active military service. A creditor is still free to seek a court order to foreclose, but must to so before foreclosing upon an active-duty borrower. Further, a servicemember is permitted to waive any protections, including the foreclosure protection.
Some of the nuances of the law address whether creditors are subject to "strict liability" and have a duty to verify military status, or whether it is incumbent upon the servicemember to send notice seeking protections.  Many settlements of law suits between lenders and the U.S. Department of Justice shift the duty to the lenders to determine military status.  Those lenders often engage services like the SCRACVS to do batch verifications of borrowers in the lender's data base.
National Guardsmen and reservists fall under a separate set of guidelines, as do issues involving dependents and family members of servicemembers.
This information is useful to practioners and servicemembers. Practioners should review the statute, its proscriptions and permitted acts, rather than assuming that active-duty service is an automatic roadblock to all enforcement action. Servicemembers, on the other hand, should note that certain rights depend upon the servicemember invoking them and when a debt or obligation was incurred (before or after the active duty start date). The Servicemembers Civil Relief Act does not cover certain obligations (e.g. those they underook before active duty). Thus, under certain circumstances, a judicial foreclosure may proceed when a non-judicial foreclosure might otherwise be barred.
An SCRA foreclosure certainly undergoes an added degree of judicial scrutiny, and the military affidavit will have to be clear and persuasive.  The court will require strict proof of compliance with the SCRA.  In situations where the defendant's Social Security number is unknown, the plaintiff should engage the SCRACVS to conduct the verification, rather than the Department of Defense Manpower Data Center. The latter's response will contain an unwelcome disclaimer — that the response is not guaranteed because of the absence of a Social Security number.
Professionals should stay aware of how long after termination of active duty the prohibition of foreclosure lasts. The allotted time has gone back and forth over the years. It is currently one year; however, it is will go back to 90 days as of Jan. 1, 2020, absent an amendment or revision. We try to keep our site up to date on this issue. See Section 3953(c) of the SCRA, particularly the footnote at the bottom of the page that SCRACVS continually annotates.