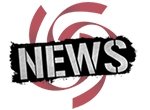 A compact article on the protections offered under the Servicemembers Civil Relief Act ("SCRA") and military verification was recently written by Lee R. Schroeder, Esq. and published on Limaohio.com.   The article posts welcome reminders about out the need for military verification  and mandatory nature of  verification of military status and the protections afforded by the Act.
While the article does correctly indicate that the penalties for violation of the SCRA can be substantial:  $55,000 for the first offense and double for a subsequent offense, there is also some valuable information missing.
Among those protections discussed:
Right to require that interest rate on loans taken out before active duty be reduced to 6%
Protections against most evictions
Preference for stays of judicial matters and proscription against default judgments
Termination of residential leases
Termination of mobile phone contracts
There is a significant burden upon those who conduct business with military personnel to engage in a very thorough military verification process to make sure that the defendant is not covered by the protections under the Act.  While there is a reference to the Dod Manpower Data Center, the article failed to direct readers to the SCRACVS if the social security number of the defendant is unknown and also failed to distinguish between a response from the DMDC when a social security number is supplied versus the response when just the date of birth is supplied.
Professionals familiar with the SCRA recognize that there are two types of status reports that DMDC issues.  When the user supplies the social security number, the status report is clear and accepted by the courts.  However,  when only a d.o.b. is supplied , the  report received contains a disclaimer that says, in effect, that  "the report may not be relied upon because the social security number was not supplied".  Understandably, this often results in rejection of the report by the court.
The SCRACVS still remains the most effective and and least costly military verification solution when the social security number is not known.