The Servicemembers Civil Relief Act provides protection to military members from certain court actions. Among these relates to bankruptcy protection.
When a member of the military files for bankruptcy protection, creditors must proceed with caution. This includes banks, lenders, credit card companies, independent finance corporations and anyone else who does business with active military members.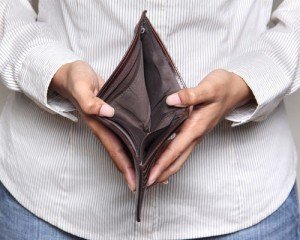 The key word here is active. SCRA protections are only for those on active duty, including reservists who have been called up and subsequently deployed.
Thus, if you are preparing to file suit against a debtor, your first step is to determine their military status. You may attempt to do this on your own through the Department of Defense Manpower Data Center. But this takes time and effort and does not guarantee results that will be accepted by a court.
Depending on the size of the debt and number of debtors that you, as a creditor may have, it may make more sense to use a third party, such as the Servicemembers Civil Relief Act Centralized Verification Service. The SCRACVS provides customers with military verification, usually within 24 hours. We also require less information than the DMDC does.  For example, if you do not have a social security number or a date of birth for the debtor, your only resource may be the SCRACVS.  An excellent comparison between DMDC and SCRACVS is available here.
Bankruptcy and the Servicemembers Civil Relief Act
When military personnel file for bankruptcy,  it may trigger a landslide of subsequent claims.  By the time they seek help from a professional with the process and actually complete it, they have abandoned all hope of being able to pay their debts. Claims can climb into the tens or even hundreds of thousands of dollars.
Typical creditors filing for claims regarding individual bankruptcy filings include credit card companies, vehicle finance corporations, leasing companies, retail outlets and more. Everyone wants to recoup as much of their losses as possible.
But when any of these institutions — or individuals — files a claim on the bankrupt individual's assets, they must first make sure they're not in the military, or risk violating the SCRA. Numerous instances have been reported of the Justice Department levying heavy fines and penalties on SCRA violations by lenders.
Filing Your Claim in Bankruptcy Court
While members of the military enjoy certain protections from legal actions, they are not exempt from paying their debts. Congress enacted the SCRA in order to relieve members of the military from worries about finances while they are protecting their country. Thus, landlords cannot evict a military member's family from their home without going through the proper channels.
Further, it's not fair to military personnel to face a default judgment for not showing up in court to answer to charges when they are deployed. For this reason, creditors must show the court they have made every effort to determine the debtor's military status. If you determine a debtor is active military, you must get a court order to proceed with your case. The courts then provide the servicemember a lawyer. This is critical in cases of deployment.
In cases of bankruptcy, plaintiffs must provide an affidavit regarding the defendant's military status. Without this affidavit, plaintiffs cannot go forward with their case.
While it is possible for individuals to obtain military status verification from the DMDC, it is often more efficient to go through the SCRACVS. Moreover, in cases of bankruptcy, an independent DMDC search is inadequate, as the court requires an affidavit. The SCRACVS provides those affidavits for $20.
Follow the steps properly for your claim against bankrupt servicemembers. Depend on SCRACVS.
For more information, see the U.S. Federal Courts website.