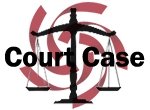 The Servicemembers Civil Relief Act ("SCRA") provides certain protections for servicemembers in active duty.  Among those protections is the ability to terminate car leases dated before the servicemember enters active military duty.
The SCRA provides that, if a servicemember takes advantage of the option to terminate a car lease, the dealer or lender may not impose an early termination penalty.  Further, if the servicemember has paid any money in advance for a period that the servicemember is in active duty, that amount must be refunded to the servicemember.
Inherent in most car leases is a capitalized cost reduction ("CCR").  To determine the amount that the dealership will charge the customer the dealer first calculates the sales price of the car.  The dealer then determines how much the car will be worth at the end of the lease (the  CCR) and deducts that amount from the original sales price.  The difference is the cost to the customer (plus interest).
In  Durm-Honda  the plaintiff was a member of the United States Army Reserve when he entered into a car lease with Honda.  He was subsequently called up to active duty for not less than 180 days and he elected to terminate his car lease.   He maintained that part of the CCR should be returned to him because it was a form of lease payment that the SCRA says is to be refunded for any period after the termination of the lease.  There was no reason, he maintained, that the dealership should collect a windfall because the lease was terminated early – in advance of the date that determined the CCR.  The plaintiff's action was in the form of a class action for violations of the SCRA and claims under Maryland law for conversion and unjust enrichment. 
Honda, on the other hand, filed a motion to dismiss, claiming that no refund of the CCR was in order because it was in the nature of a down payment and  it was not paid after the lease termination date.
The Court denied Honda' motion in large part and allowed most of the servicemember's claims to proceed finding that the SCRA  "requires the lessor to refund lease amounts that were 'for' the time after the lease terminated, not lease amounts 'due after' termination."   Certain of the servicemember's claims were dismissed.  The Court held that the state claims for conversion and unjust enrichment could not proceed because those claims were not based upon contract and not upon violations of the SCRA, a federal statute.  The non-dismissed claims will now proceed to trial.